The Valencian employer of the sector will lead a large exhibition area of more than 1000 m2 in which the latest progress will be shown for the sector of projects and reforms.
Alejandro Bermejo, President of ASEMAD: «We offer products with high added value, out of the standard and most importantly: organic, sustainable and totally renewable products».
Valencia, 19 November 2019.- The carpentry will be one of the great axes on which the next edition of Maderalia will pivot. The event, which will be held in conjunction with the FIMMA biennial of machinery and technology from 10 to 13 next March at Feria Valencia, will host a large exhibition area of more than 1000 m2 in which companies specialized in this heterogeneous segment will show the latest innovations on the market.
It is a joint and specialized exhibition that is led by the Association of Carpentry and Related Entrepreneurs of the Valencian Community (ASEMAD) and through which it is intended to put in value before the market the offer, service and products highly qualified companies. In this sense, as noted by the president of ASEMAD and vice president of the regional employer of the sector, FEVAMA, Alejandro Bermejo, «the idea comes after observing that a large number of associates are constantly participating in this fair. In this way we think that grouping in a common space increases both our visibility and that of the association, as well as being an attraction to the visitor since many of the companies that expose complement each other».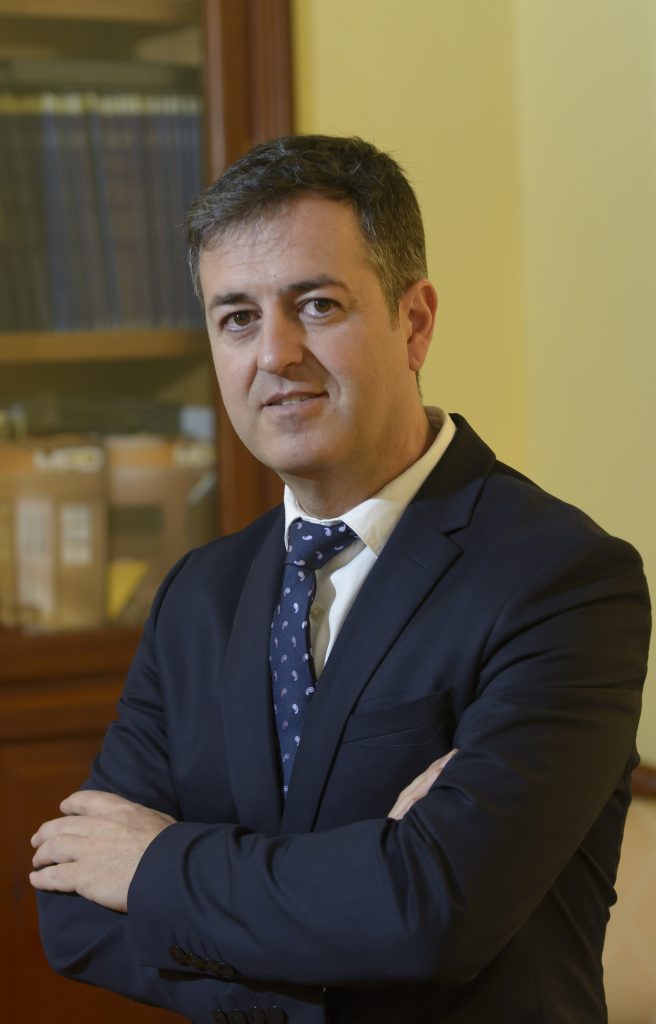 For Bermejo, CEO of the firm Molduras Alto Turia SL, one of the main objectives will be the value of this sector in a segment as competitive as the contract. «Wood and its by-products bring quality, elegance, design and comfort to projects and is therefore a fundamental part of the contract world,» explains the entrepreneur, for whom carpentry offers «products with high added value, outside of what is standard and most importantly – within the time of awareness in which we are – organic, sustainable and fully renewable products.»
As a result, «we are increasingly prescribers betting on ecodesign and that's where they opt for our products, which are of little environmental impact, since it is a controlled extraction material, manufacturing without generating waste and totally biodegradable, in addition to storing CO2 during its long service life.»
In addition, another of the great attractions of the new exhibition area will be the interaction with new materials and wood species. As Bermejo himself points out from ASEMAD, «innovation is essential not to get stuck. Beyond the wood itself we can observe new ways of working it and the emergence of other species that are booming, since it is a raw material that regenerates at a rate higher than that of its consumption, that is: inexhaustible».
Thus, in this new exhibition area you will see «new in those that incorporate wood in its composition, due to its stable and resistant behavior, in addition to its acoustic, thermal and healthy advantages».
Participating companies
To date they have already confirmed their participation in this area of carpentry a good number of companies, many of which are firm references in their respective segments. This is the case of firms such as Amargos, Recurval, Clavicant, Ecoparquets Siglo XXI, Ideatec, Interfusta or JM Doorsecurity.
Likewise there will also be firms such as Mas Madera Valladolid, Miguel Garrido, Molduras Mival, Moldyport – Decora, Puertas Castalla, Recushotel, TVS and Molduras Alto Turia SL. The call remains open to the incorporation of more companies.
With this, the showcase of Maderalia increases its appeal and adds to large thematic areas such as hardware, doors and floors that will make up an offer especially attractive for the reform, installation, projects and contract professional.